It's the start of Thanksgiving weekend, and I'm sure many of you are eating leftover turkey sandwiches, doing a little holiday sale shopping, and perhaps decorating your home for Christmas. That is pretty much what we are doing around our house too! Thanksgiving weekend is always one of my favorites. Good food, time for family, and diving into the joy of the Christmas season.
Growing up, my mom and I began this special weekend with a beautiful Thanksgiving meal, followed by shopping early the next morning. She raised me to be a bargain hunter, and the day after Thanksgiving was our main event. We sprawled out on the floor after dinner and pored over the Thanksgiving newspaper and ads, circling items on our wish list like kids with a toy catalog. In those days, stores opened at the before-dawn hour of 6:00 am.
Mom and I would wait in line at Target, Dayton's, and Kohl's, and we would choose our first stop based on the free gifts they were handing out at the door. Yes, they used to do that! Over the years we collected snow globes, stuffed animals, lawn chairs, and fleece blankets. Then we would wander the store, standing in lines with our treasures, waiting to check out, giddily thinking about the recipient's face on Christmas Day when they would open the perfect gift we got them. On the way home, we'd stop at a gas station for hot chocolate and donuts, our hands cold but our hearts warm from spending time together.
Black Friday shopping was a big deal to me, because it meant one-on-one time with my mom. Years later, she admitted to me that she actually hated getting out of bed to stand in lines in the freezing cold, but she did it because I loved it and she loved me.
The great deals we scored were just the icing on the cake.
These days, I take my newspaper (yeah, I still get an actual newspaper) and sit by the fireplace with my daughters. We browse the ads, making piles and lists. . . and then we shop online. Yes, we do! We've still got donuts and cocoa in hand, but we don't have to brave the bitter cold or change out of our pj's. We still get quality time and fun, all while looking for great deals on meaningful gifts. It is one way I know that we're starting to welcome the Christmas season.
Black Friday shopping isn't what it used to be (gone are the days of free gifts in line, and stores waiting until dawn to open), but it can still be fun, helpful to your holiday budget, and meaningful too.
With that in mind, we're super excited to tell you that EVERYTHING* at Dayspring.com is 35% off with the code FRIDAY!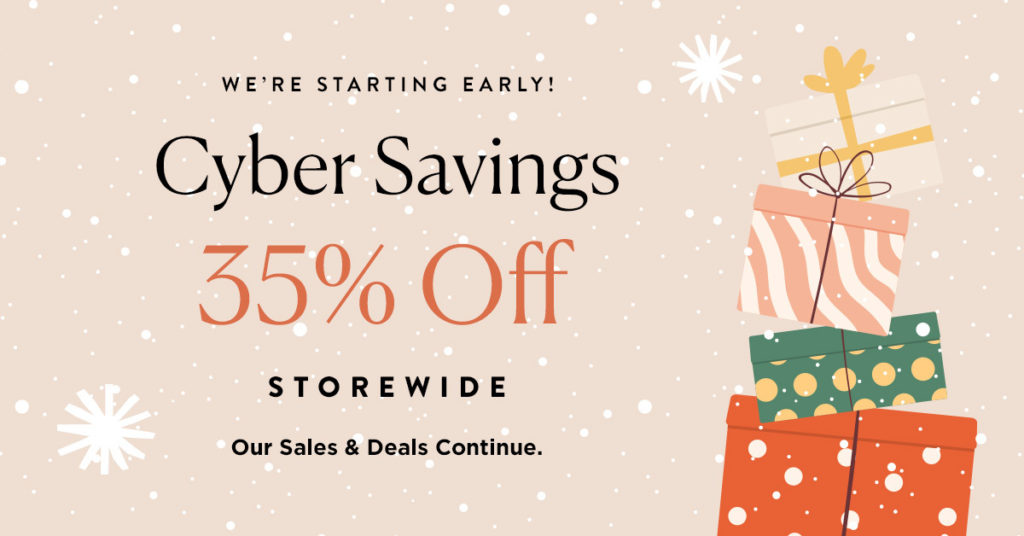 Beautiful and created with intentional meaning, DaySpring items make amazing gifts for those near and dear to your heart, and serve as a tangible reminder of God's love for them. And the best part about shopping these deals at DaySpring.com? You can wear your sweatpants, have your hair up in a messy bun, and you don't have to leave your couch — all while stocking up on lovely, inspirational gifts for your family and friends. Is there any better kind of shopping?!
During this Christmas season, our goal is to point you back to the hope and joy that Jesus' arrival brings — and DaySpring is here to help as you prepare your heart and home for Christmas too, with Christmas Cards, Gift Bags & Wrap, Decor, Ornaments and Family Activities, each one centered around the birth of Jesus and the joy He brings. 
Here are a few of our favorites: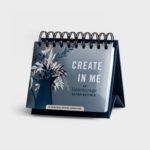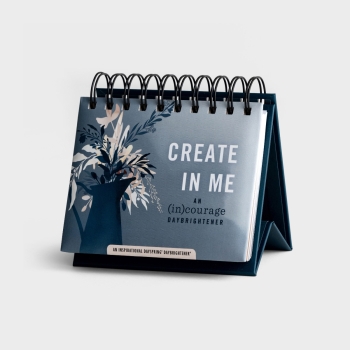 Create in Me (in)courage DayBrightener
Reg Price: $10.99
After 35% off: $7.14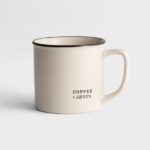 Coffee + Jesus Stoneware Mug
Reg Price: $12
After 35% off: $7.80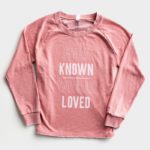 Fully Known, Wholly Loved Sweatshirt
Reg Price: $45
After 35% off: $29.25
Step into the season with intention, and focus on the arrival of Jesus, prioritizing Him above all else. As you're shopping for gifts, choose those that can bring an eternal impact to friends and family, planting seeds of His love. Give a gift with a life-giving reminder of God's love, no matter who you are shopping for this Christmas.
Simply enter FRIDAY at checkout for 35% off these (in)courage favorites AND everything* else at DaySpring.
Whether you are heading to the mall or shopping from your phone, may your 2022 Black Friday be filled with lots of coffee and great deals on meaningful gifts!
Do you have a special Black Friday or Thanksgiving weekend tradition? We'd love to hear about it in the comments!
Listen to this article at the player below, or wherever you stream podcasts.
*some exclusions apply: Hosanna Revival Bibles & Willow Tree Items
Leave a Comment