Empowerment — the word brings to mind motivational speakers and the self-help section of a bookstore. "Empowering" messages we receive from the stage or page tend to run along the lines of, "If you believe in yourself, you can do anything!" It's an inspiring slogan in the moment, but its energy fizzles out in the long run. This kind of "empowerment" falls short of what we truly long for — to be empowered in the fullness of who we are.
The problem is that we've learned to compartmentalize ourselves — our physical bodies, our mental health, our emotional well-being, our relationships with one another, and our faith in God. We seek empowerment in each category by watching fitness gurus on YouTube or listening to Enneagram podcasts, reading books by celebrity pastors or trying the latest health food.
But what often happens is that we prioritize certain parts of our being over others because it feels more spiritual or urgent. We might nourish our souls but neglect to eat well and drink plenty of water. We might exercise our minds but lack meaningful friendships. When we do this, we become lopsided in our being, forgetting that every aspect of our lives is important to cultivate because God is in it all.
God cares about our whole being because He, who is spirit, became flesh in order to dwell among us (John 1:14). Jesus, who is fully God, took on Himself the vulnerability and beauty of being human. He enjoyed eating meals and napped when He was tired. He wept when His friend died and raged in anger at injustice. And His work of redemption includes the restoration of our bodies, minds, and souls.
God is invested in our wholeness and the empowerment of our whole being. This involves more than "You go, girl!" statements that lead us to believe we can do everything in our own strength. God empowers us to be all that He's made us to be by the truth of His Word and the indwelling of the Holy Spirit. This is exactly what is explored in our devotional, Empowered: More of Him for All of You by Mary Carver, Grace P. Cho, and Anna E. Rendell.
We want you to be empowered in every part of your being to live fully as God created you to be — every day! The new Empowered bundle from Dayspring will help you do just that! It includes a copy of our Empowered devotional and our 2022-23 (in)courage planner.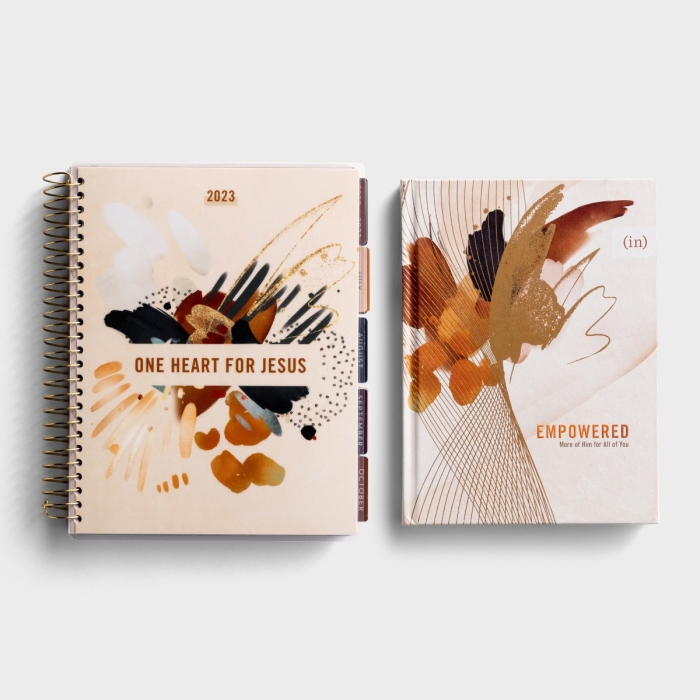 Empowered incorporates the five major components of our being — physical, mental, emotional, relational, and spiritual — and features sixty Scripture passages and devotions that invite you to see from different angles how God empowers you. Each day ends with prayer and reflection questions to deepen your learning.
And the (in)courage planner will help you to both plan and walk through your days remembering that you are empowered by God. Every month you'll be introduced to a different theme that reflects God's heart for you, and you'll get to read an excerpt of a story from a different (in)courage writer, right in your planner! She'll remind you with her story that each of us has gifts to share.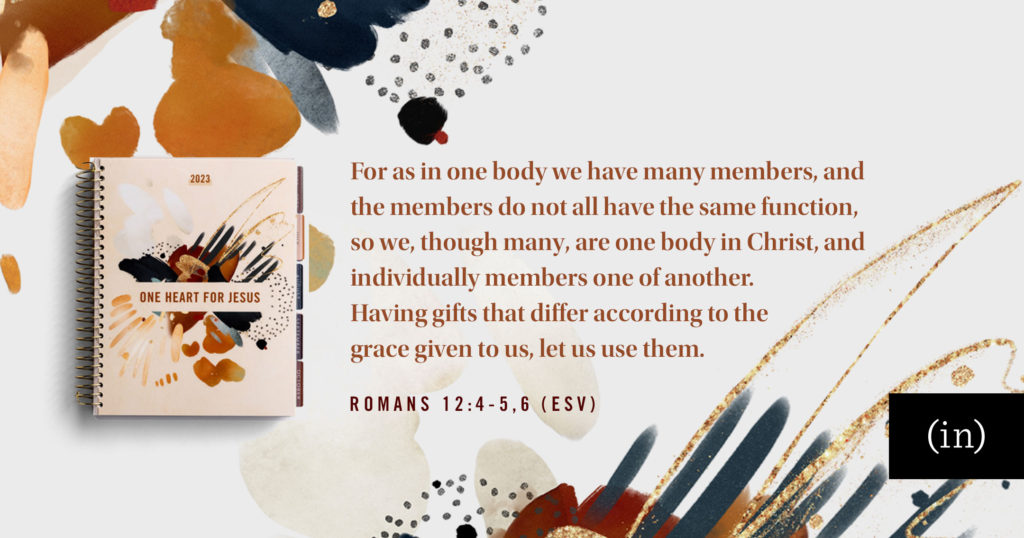 This agenda planner provides the classic DaySpring planner features, including durable laminated cover and tabs, lay flat design with continuous spiral, an interior pocket page, and generous space for noting your plans. You will be inspired by the beautiful monthly art spreads, the notes section with lined pages will help you write down quick thoughts to come back to, and three pages of adorable stickers will help bring your planner some color and extra joy!
Get your Empowered bundle today (and pick up a copy for a friend!). . . then leave a comment below for a chance to WIN one of 5 Empowered bundles*!
Listen to today's article at the player below or wherever you stream podcasts.
Leave a Comment