For this is how God loved the world: He gave his one and only Son, so that everyone who believes in him will not perish but have eternal life.
John 3:16 (NLT)
The other day I learned a friend of mine is dating someone new. She told me they had been friends for a while and that he finally appears to like her. Before I could send her all the confetti and heart-eyed emojis to celebrate this fun update, she followed up her news with a long list of questions.
"But why does he like me? How could he? I'm so selfish and stubborn and . . ."
Her doubts went on for a while before I broke in to remind her of her many good attributes and the fact that it's not impossible someone could care for her so much that all those "bad" things wouldn't matter.
At first, I shook my head at my friend. But then I thought of how many times — and how deeply — I've wondered how God could possibly love me.
"But why does He like me? How could He? I'm so selfish and stubborn and . . . "
Sometimes, trying to comprehend God's love can leave me bewildered and insecure. I consider the Creator of this universe, the One who sees all and knows all, the One who holds the entire world in His hand — He loves me? And not just in a vague or distant sort of way but in a highly specific and incredibly intimate way? Well, it's baffling! And maybe even feels impossible at times.
But it's true.
God loves me, and He loves you. Not despite who we are, but fully acknowledging and accepting who we are. Not when we get our act together or live up to our potential, but every moment since the beginning through the end of time, no matter what. He loves us without reservation, without conditions, and without end.
He loves us enough to send His Son to this broken planet to take our place and our punishment, to rewrite our stories, to redeem every single part of us. He loves us enough to follow us to the ends of the earth — and He did. Why? I still don't quite know. But His love for us, in all its glory, is as undeniable as it is unimaginable.
And that's the best news anyone could ask for.
May you take time to rest in the knowledge that God loves you beyond question and beyond measure. You are beloved, friend.
This article was written by (in)courage writer Mary Carver.
We all have times in our lives when we feel like we can't find or hold on to hope, and it's easy to get caught up in the distractions and troubles in this world. But what would happen if we took our focus off the trials we face and instead set our minds on things above? If we focus on God's heart for us, we can rest in His peace, fully knowing we are loved by an almighty Father who is the King of all kings.
DaySpring has a resource that can help remind us just how loved we are — meet the DaySpring Hope & Encouragement Bible!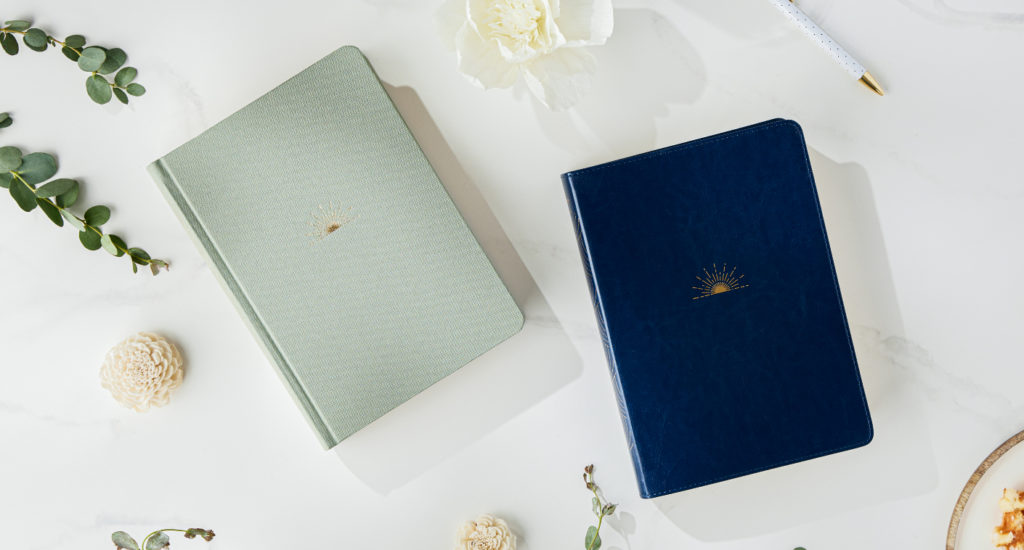 Throughout the pages of this Bible, you will find twelve life-changing truths that highlight different dimensions of our identity as children of God. For example, you are loved, you are known, you are held, you are His.
This year, we're going to discover these truths together, starting right here: You are loved. God deeply loves you. He chose you before you chose Him. You are His cherished child.
Have you ever thought about it? The God who created everything you see — the One who set the first planet into orbit, who gives breath to every single living creature, who directs all nature and life — loves you. He not only loves you, but He cares deeply about every detail of your life. He delights in your uniqueness. In fact, when God created you, He set you apart with your very own assortment of special abilities and gifts that compare to no one else's. Isn't that amazing?
Sign up here for a free sampler excerpt from the Hope & Encouragement Bible! We want these truths to sink into your soul so that you may know how loved you really are, so we're giving away a Hope & Encouragement Bible! Just leave a comment telling us what it means to you that you are loved by God.
Giveaway open until 11:59pm central on 2/4/2022 to US addresses only.
Leave a Comment