Yeah, we know. It was just Thanksgiving! Christmas! Valentine's Day! And now, we have to get ready for Easter?! It's all going too quickly. But friends, it's also true that Easter will be here before we know it, and that next week begins the season of Lent — the forty days before Easter morning.
So, how are you preparing your heart for Easter?
It's probably not a question you ask or hear very often. We prepare in other ways, right? We ask and answer questions about Easter dinner, searching recipes for ham and cheesy potatoes. We shop for Easter dresses and button-up shirts for our kids. On Ash Wednesday, we recognize the start of the Lenten season by imposing ashes on our foreheads as a reminder that we are made from dust and to dust we shall return. We may put up spring décor in our homes (even as the ground here in Minnesota remains frozen and snow-covered!).
But talking about and actively preparing our hearts for Easter? That's harder to do than to decorate.
It's different than preparing our hearts for Christmas. While we seep in the wonder of Christmas throughout the month of December, counting down the days with Advent calendars and devotionals, preparing for the glory of Easter is a little trickier. It seems easier to prepare our homes and menus and focus on our traditions instead.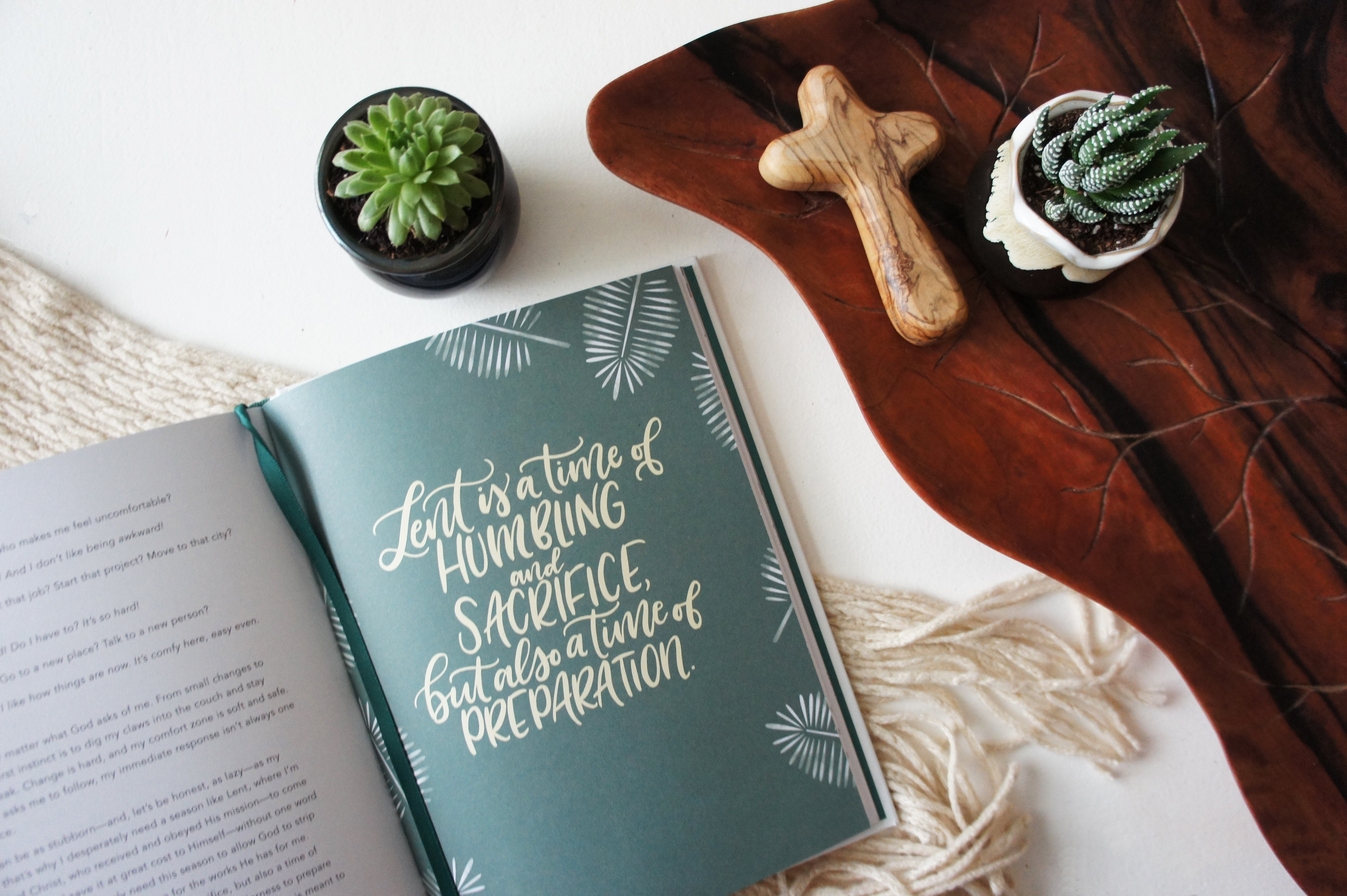 Growing up, my family didn't hold Easter traditions as tightly as the ones we held dear at Christmas time, mainly because of logistics. My mom was a church choir director and also a trumpet player. If you've attended Easter Sunday services at a traditional church, there's a good chance there's a choir singing their hearts out and a brass player or two trumpeting alleluias. My mom's job was intense during the season of Lent, and on Easter Sunday, our day started before dawn with the sunrise service. (Side note: because we had to be at church so early on Easter, my mom cleverly set our Easter baskets right in our carseats! Wasn't that so smart?)
With three tired kids in tow, our family traditions had to be flexible, so we held them loosely.
We spent several years joining precious family friends at their home for an egg hunt in their yard, followed by a beautiful meal around their table. One Easter when I was in college, a friend of mine from school couldn't travel back home for the holiday, so he joined our family for the day as we enjoyed brunch at a stunning old mansion-turned-restaurant. I spent several Easter Sundays as a youth director running the youth group's Easter brunch, bussing tables, refilling fruit salad, and overseeing the egg bake production line. Early in our marriage, we spent Easter with my husband's family, traveling to be with them over the weekend. And now that my husband works at a church, we spend the morning there and the afternoon with my family.
Easter never quite looked the same for my family, and that actually became our tradition. Each year was a reflection of what was happening in our lives, and we were always ready for it. And yet, were our hearts ready for the return of alleluias on Easter Sunday?
Instead of relying on rituals and traditions to set the holiday apart from any other Sunday, I need to rely on the Holy Spirit to move and bring the awe that comes with a rolled-away stone. Because Easter isn't just about one Sunday; it's about the journey He took all the way to the cross. And it's worth getting ready for.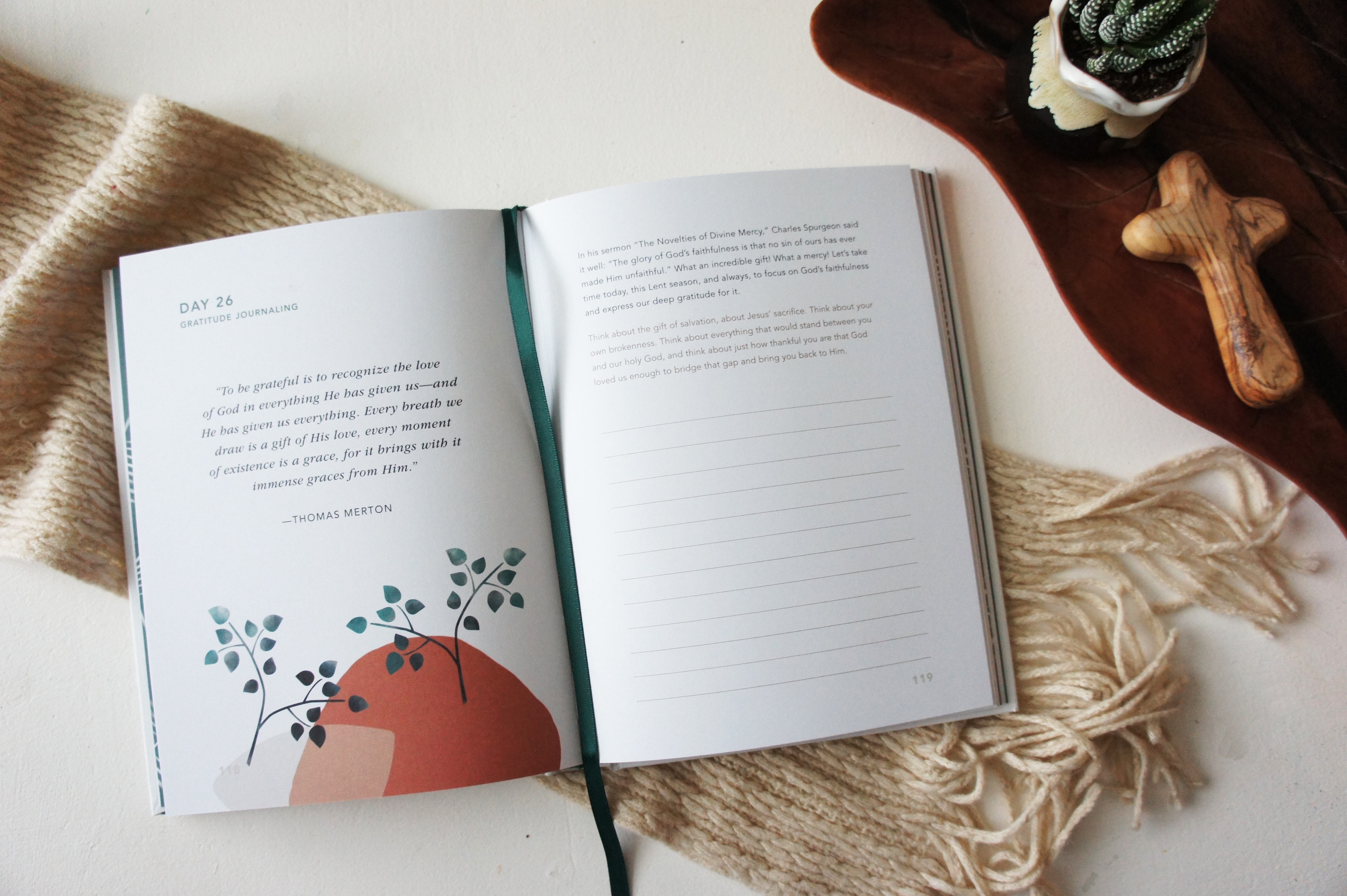 This year I'll go to church, hug my family, and miss those who can't be with us. I'll dress my boys in suspenders and my girls in patent leather shoes, bake a ham, and read the Easter gospel with tears in my eyes. We'll resurrect our alleluias from the somber days of Lent.
And under it all, I'll give thanks for a Savior who willingly died and who didn't want to be apart from us for more than three days. And my heart will be ready for alleluia.
Here's to the traditions we hold dear and the celebrations we hold loosely. Here's to the imperfect tables we may set and the love of Jesus that brings us together. Here's to getting our hearts ready for the joy of Easter.
—
At (in)courage, we are a beautiful community of diverse voices and faith backgrounds, and we know everyone recognizes this season in a different way. These are a few ways we are preparing our hearts for the journey to Easter and to celebrate the resurrection of Christ:
Get Reading
Get Social
How will you get your heart ready for Easter this year?
Listen to today's article below or on any podcast player!
Leave a Comment