"We have to push through the awkward — especially at church."
Anna and Joy talk today about connecting with people and building relationships around the dinner table. They share their stories of having people over, bringing them together, and what that kind of influence has looked like in their lives. They discuss how being deeply plugged in a church community takes strength and guts (their favorite) and end with Luke 24:13-16 as they talk through what it means to be in discipleship.
Sharing a story today is (in)courage contributor Grace P. Cho. She reads her story about influence at the dinner table, as published in Week Five of the Courageous Influence Bible Study.
Also, in each episode of this season (today included), hear from very special guests Kathi Lipp, Becky Keife, and Grace P. Cho (author of Courageous Influence)! Today, each of them share the ways in which serving, gathering, and hosting has led to discipleship in their lives. Listen in to find out which of them learned and served by cleaning toilets, which prayed for couple friends, and which encourages us to go first with our invitations.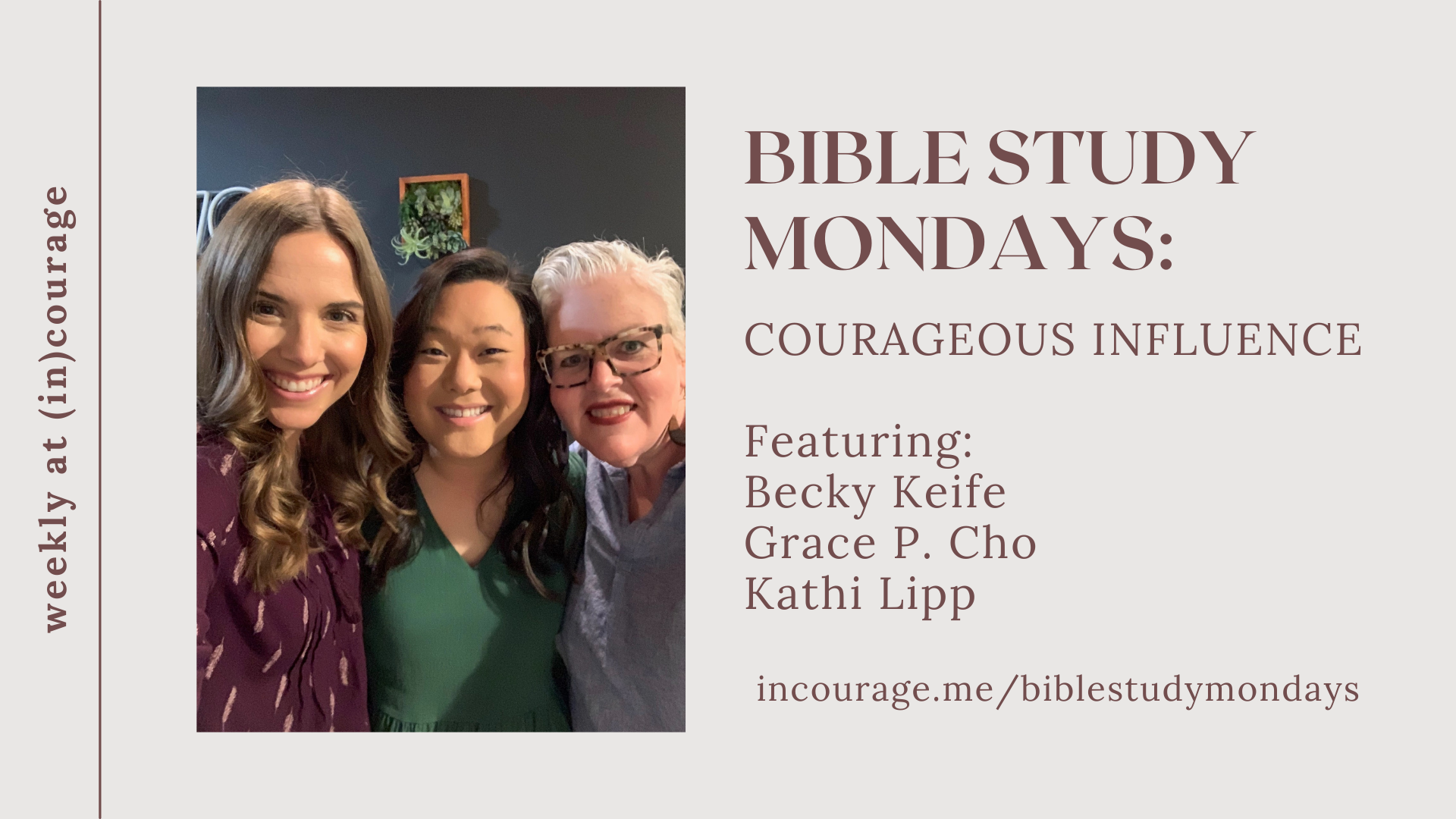 These three friends spent a few days together as they went through the study, and, lucky us, they recorded their conversations so we can all listen in!
Find all the Bible Study Mondays posts here and discover for yourself what God says about influence (spoiler alert: you have it! Yes, you!)
Listen to today's episode below or wherever you stream podcasts! And be sure to get your copy of the Courageous Influence Bible Study from DaySpring.com.
We'd also love to hear from you! What role have relationships played in your experience of church (either when you were growing up or in your current life stage)?
Leave a Comment