I know the Lord calls us to be thankful at all times, to choose joy no matter what our surroundings or circumstances look like.
It's not easy, but I get to choose whether I face the challenges, the frustrations, the disappointments of life with a joyful heart or a bitter one. Choosing joy requires a strength I don't have, a reserve I can only find when I lean on God and allow Him to turn my resentment to rejoicing.
By Mary Carver, as published in Courageous Joy
We are loving hearing about the ways our new Bible study, Courageous Joy: Delight in God Through Every Season, has been impacting women everywhere, its message already deeply weaving its way into your hearts. We have seen and loved your selfies, underlined passages, shared quotes, and dog-eared pages as you dig deep to experience true joy right where you are.
So today, we're highlighting a few of those stories from our community! Read on for the ways the Courageous Joy Bible Study has touched hearts (and scroll for info on our upcoming Online Bible Study — it's not too late to join!):
I have to say I am floored. I've done other studies where there are just Scriptures broken up into different parts and then space for notes. That's it. No real life application. No questions that encourage in-depth study. That is not the case with this study. Not only will you explore joy, but you'll have real life, practical applications to help you understand and comprehend more. I highly encourage anyone who needs a little bit more "joy" (don't we all) in their lives to pick up this study. You won't regret it.
– Adrienne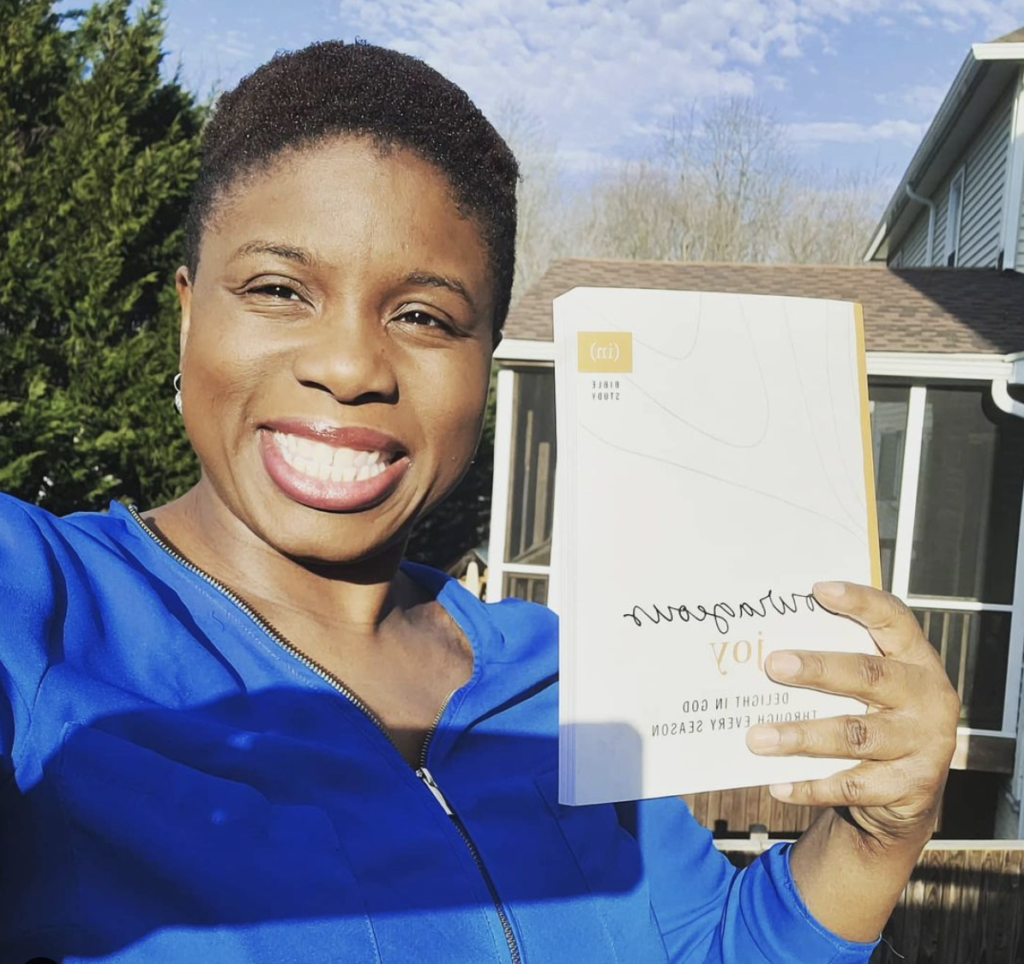 I would give this book so many more stars if I were able. I am still in the process of going through this study. I find myself wanting to savor every moment and to read and re-read the rich text. The stories that provide an opening to the topic for each day are applicable to every stage of life. I am an empty nester and grandmother, but I find something to hold onto and to apply every day. And I see so much that would apply equally as well to my daughter and daughter-in-law who are raising babies and toddlers. I plan to gift them both with this wonderful study.
– Christina
This Bible study is amazing; one of the best I've encountered. It takes real life examples and teaches Biblical truths in a way that touches lives. For me personally, in a time when the stresses of life seemed to be crashing in around me, day after day in the study I was reminded where my joy comes from. Not from life. Not from circumstances. Not from happy events. Only from God! One of many quotes I've embraced from the book is this — "God's great love for us meets us in the middle of our grief and hardships." Even when life seems overwhelming, we can have joy because God is enough! That is #CourageousJoy.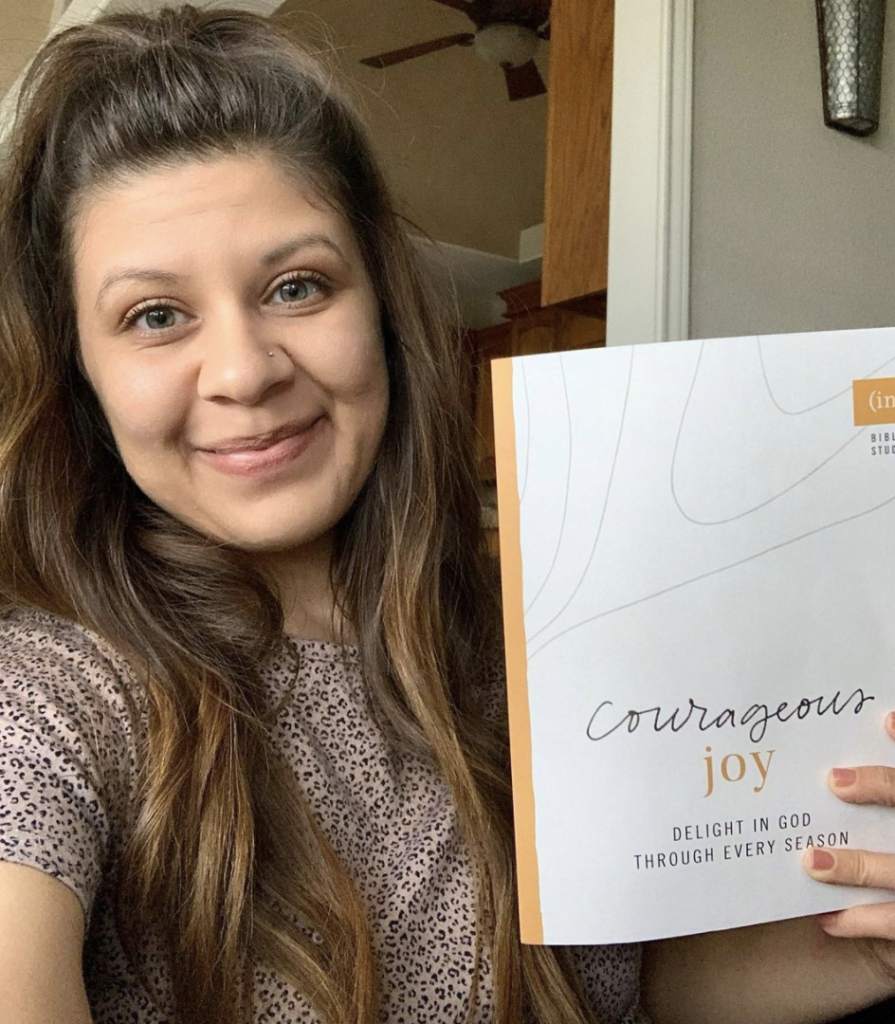 This study is exactly what my heart needed in this season of life! Each day is like breathing in new life again. I feel like I'm catching a breath of joy for the first time in a very long time. It's the reminder that joy — true joy cannot be found in things or people or significance from others. True joy can only be found in relationship with our Father. In Him, constant relationship and communication through His Word is life-giving and fills us with the abundant life He wants for us. I cannot wait to see what else this study will reveal to me, but I know God is walking through it with me, filling me bit by bit with His joy so it will overflow in me! This will be a great group study! Grab your friends and dig into Courageous Joy!

See what we mean? Such wonderful testimonies about the way this study has woven its way into hearts and lives and has helped women find joy right where they are.
The Courageous Joy Bible Study, written by Mary Carver and featuring stories from the (in)courage community, is now available where books are sold, and we are so excited to hear how the heartfelt stories and biblical truth in Courageous Joy impact your heart. When you get your copy, snap a picture for Instagram, tag @incourage, and include #courageousjoy in your caption so we can share in the fun!
And join us for our upcoming Online Bible Study as we work our way through Courageous Joy together! Sign up for the Online Bible Study, and we'll send you the first week of the Courageous Joy Bible Study for FREE so you can start reading right away! The study starts May 3rd, so it's not too late to join (and we so hope you will). Let's take a deep dive into what God says about joy!
Leave a Comment