The Word became flesh and dwelt among us. We observed his glory, the glory as the one and only Son from the Father, full of grace and truth.
John 1:14 (CSB)
Wishing you and yours a very Merry Christmas! Joy to the world, Christ has come. He is here. He is with us. May your day be filled with more joy and love than your heart can hold as you celebrate the greatest Gift — the never-ending, world-changing, amazing love and joy of Jesus Christ.
As you celebrate loud or quiet, near or far, today or next week, know that you, dear friend, are loved by all of us here at (in)courage. May you see His glory today and every day. Merry Christmas!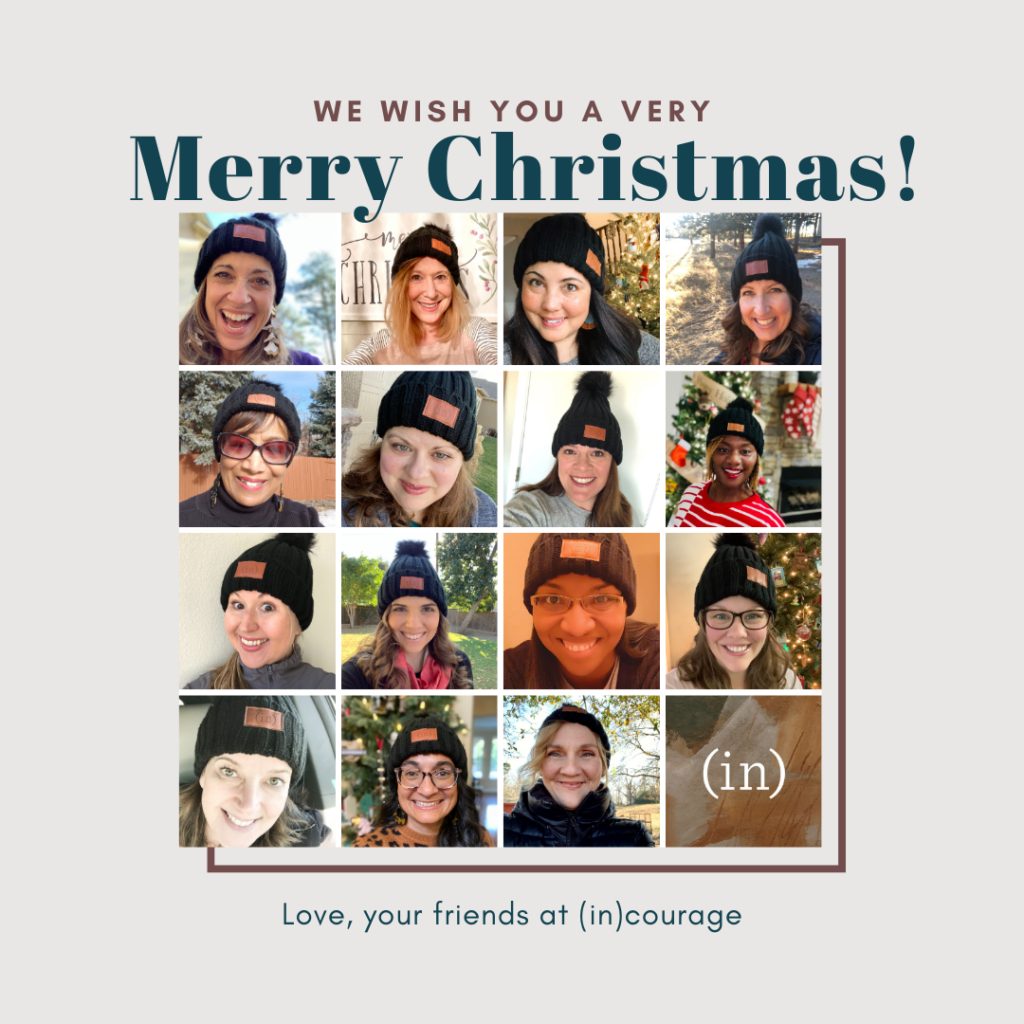 Leave a Comment