Growing up, my mom and I went shopping every Black Friday. She raised me to be a bargain hunter, and the day after Thanksgiving was our main event. We pored over the Thanksgiving newspaper sprawled out on the floor after dinner and circled the items on our wish list like kids with a toy catalog. In those days, stores opened at the before-dawn hour of 6:00 am.
Mom and I would wait in line at Target, Dayton's, and Kohl's, and we would choose our first stop based on the free gifts they were handing out at the door. Yes, they used to do that! Over the years we collected snowglobes, stuffed animals, lawn chairs, and fleece blankets at the start. Then we would wander the store, standing in lines to check out with our treasures, giddily thinking about the recipient's face on Christmas Day when they would open the perfect gift we got them. On the way home, we'd stop at a gas station for hot chocolate and donuts, our hands cold but our hearts warm from spending time together.
Black Friday shopping was a big deal because it meant one-on-one time with my mom. Years later, she admitted to me that she actually hated getting out of bed to stand in lines in the  freezing cold, but she did it because I loved it and she loved me.
The great deals we scored were just the icing on the cake.
Story by Anna E. Rendell
---
Gone are the days of free gifts in line and stores waiting until dawn to open. Black Friday shopping, especially this year, isn't what it used to be, but we think it can still be fun — and helpful to your holiday budget too!
With that in mind, we're super excited to tell you that EVERYTHING at Dayspring.com is 30% off for Black Friday!
Beautiful and created with intentional meaning, these items will make amazing gifts for women near and dear to your heart and will serve as a tangible reminder of God's love for them.
And the best part about shopping these deals at DaySpring.com? You can wear your sweatpants, have your hair up in a messy bun, and you don't have to leave your couch — all while stocking up on lovely, inspirational gifts for your family and friends. Is there any better kind of shopping?
Here are a few of our favorite (in)courage-inspired Dayspring products: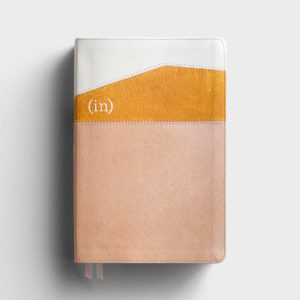 CSB (in)courage Devotional Bible: This sale is a fabulous chance to save big on the (in)courage Devotional Bible. We even have a brand new cover to choose from! With 322 devotions from over 100 (in)courage writers, this Bible is just what you've been looking for.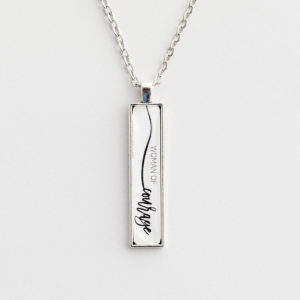 Woman of Courage Antique Silver Bar Pendant Necklace: Because every woman needs a reminder of who she is in Christ, this antique silver pendant necklace is a perfect gift for all occasions and will remind a friend, sister, daughter, or mom that she is strong and courageous when her trust is in God.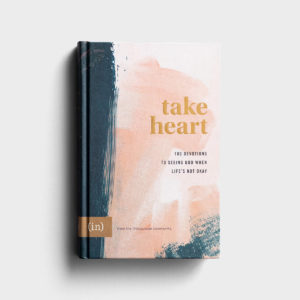 Take Heart: 100 Devotions for Seeing God When Life's Not Okay: In our BRAND NEW 100-day devotional, the (in)courage community comes alongside you when your heart is grieving, your faith is shaking, or you're having one of those mundane hard days. You won't find tidy bows or trite quick fixes, just arrows pointing you straight to Jesus. After a year like 2020, this is the perfect gift for every woman on your list!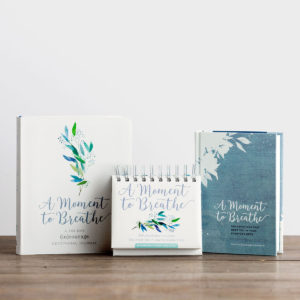 A Moment to Breathe Gift Set: Through this collection of stories, the (in)courage community invites you to kick off your shoes and join them for a relaxing but special time, where friends come together and share the real stuff of everyday faith.  This devotional gift set also includes our A Moment to Breathe devotional journal and matching perpetual calendar.
Simply enter FRIDAY at checkout for 30% off these (in)courage favorites AND everything else at DaySpring! Plus, with this great deal, you can save an extra 30% on sale items too!
Whether you are picking up curbside or shopping from your phone, may your 2020 Black Friday be filled with lots of coffee and great deals on meaningful gifts!
Do you have a memorable Black Friday story?
We'd love to hear it in the comments below!
Leave a Comment