Have you ever felt powerless? Wondered why 'you go girl' kind of statements don't have a lasting effect on your soul? Felt like you're both too much and not enough, all at once? Us too.
When you're left feeling less than, incapable, or not enough, Jesus sees you as valuable, whole, and good. Knowing who we are in Christ is what truly empowers us.
In Empowered: More of Him For All of You, (in)courage writers Mary Carver, Grace P. Cho, and Anna E. Rendell share their raw, honest, hopeful stories to help empower you to live out yours. Empowered incorporates the five major components of our being—physical, mental, emotional, relational, and spiritual. Sixty Scripture passages and devotions invite you to see from different angles how God empowers us, and each day ends with prayer and reflection questions to deepen your learning.
Throughout the sixty readings in the Empowered devotional, you will learn to:
stop compartmentalizing your faith and experience God in every part of your being: physical, mental, emotional, relational, and spiritual
reject the lies that you're not worthy by understanding that the way God designed you in exactly who you need to be
look beyond self-help catchphrases and live each day in the truth of God's Word and by the power of the Holy Spirit.
Order Empowered wherever books are sold, including:
You can also add Empowered to your shelves on GoodReads! And you can also pick up a coordinated 2022-23 Agenda Planner to help deepen your walk.
Through story, Scripture, prayers, and reflection questions, the Empowered devotional will help you cultivate each area of your life to live fully as God created you to be.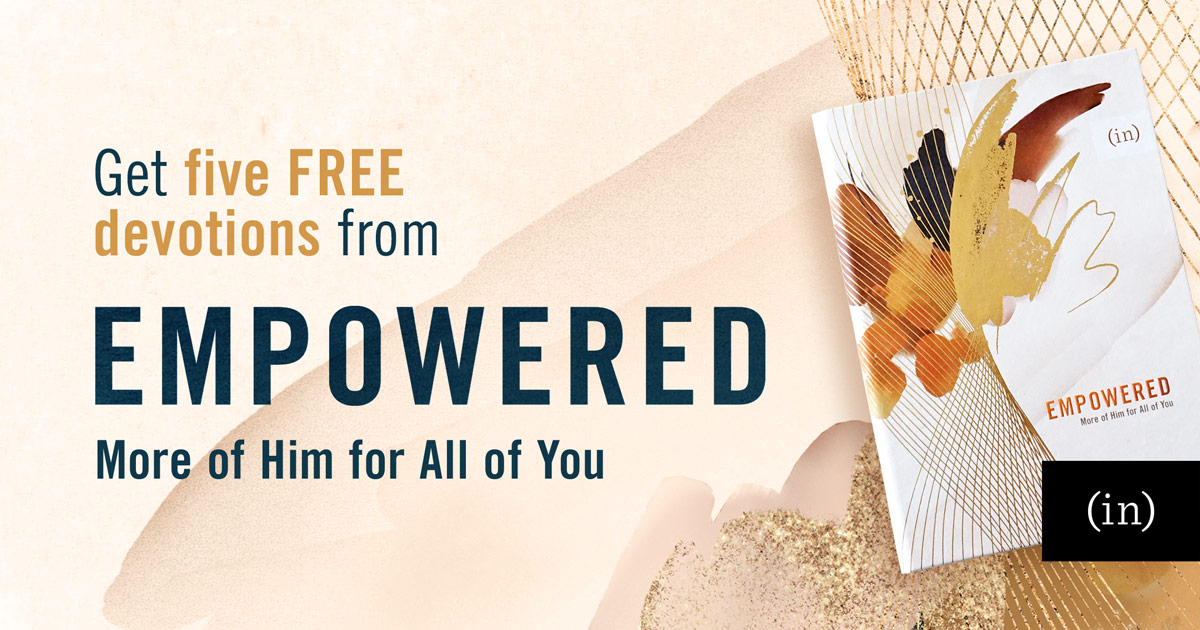 Get FREE devotions from Empowered!
THANK YOU.
Your first email is on the way.
* PLEASE ENTER A VALID EMAIL ADDRESS
Signing up will get you the free devotions and occasional emails from (in)courage. You can opt out at any time.