We all want and need wisdom, but how do we get it?


When we're in a relationship with a toxic person and need boundaries, when our churches are divided by theological differences, when we don't know how to navigate unexpected difficulties, knowing what the right, good, or wise thing to do is difficult. So where do we begin?
Create in Me a Heart of Wisdom is a six-week Bible study that will help you:
discover the wisdom that is available to you no matter what circumstance you're in
learn how to live wisely by the help of the Holy Spirit, through your community, and with practice
experience the beginning of a thriving life when you choose God's wisdom over human wisdom
The wisdom of God is accessible to us all, and the first step is to ask God for it.
Meet Create in Me a Heart of Wisdom, the new (in)courage Bible study from DaySpring, written by Grace P. Cho and featuring stories from your favorite (in)courage writers. Scroll down for details + a FREE full week from Create in Me a Heart of Wisdom! Order your copy today at:
And add to your 'want to read' shelf on Goodreads!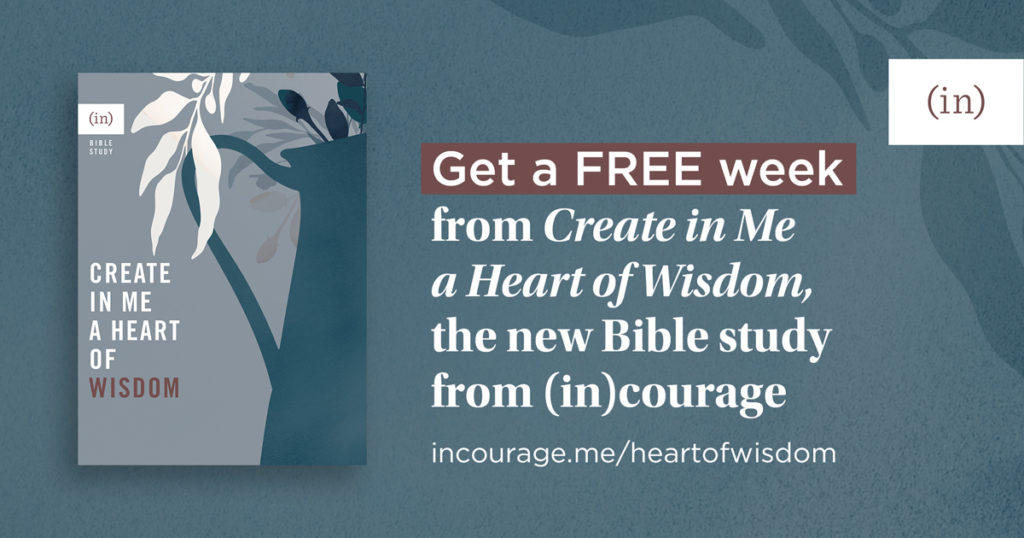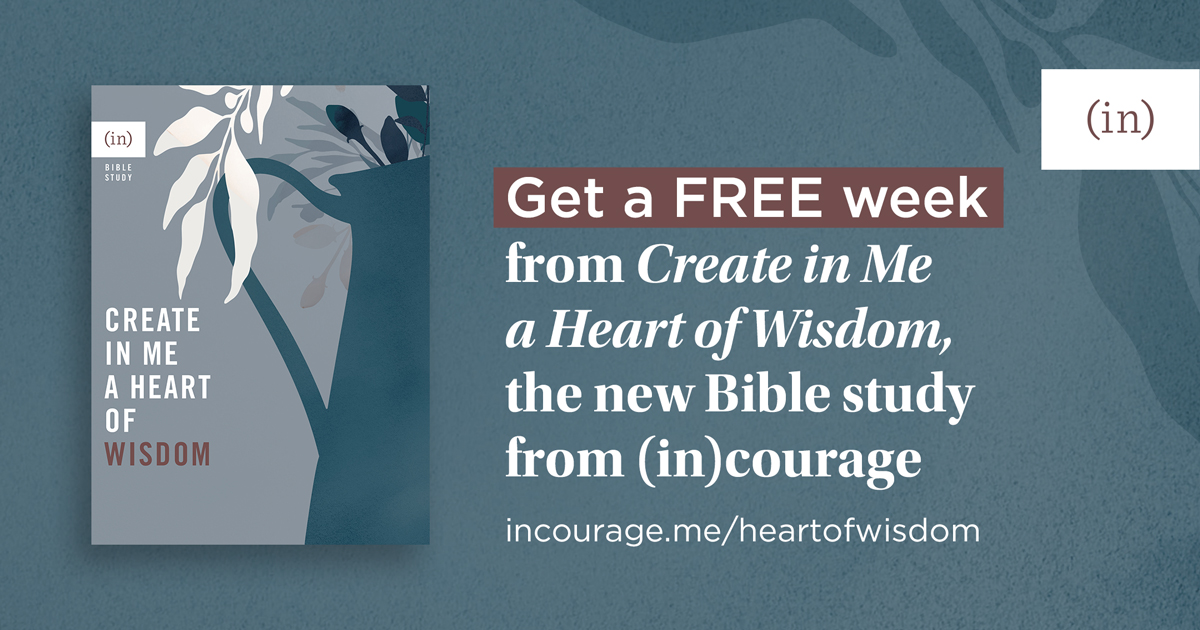 Get your FREE week!
THANK YOU.
Your first email is on the way.
* PLEASE ENTER A VALID EMAIL ADDRESS
Signing up will get you the free week and occasional emails from (in)courage. You can opt-out at any time.
Join (in)courage and let God create in you a heart of wisdom!


Create in Me a Heart of Wisdom will be available on January 31st, 2023. Preorder your copy today! And stay tuned for the release of each of the Create in Me a Heart of… Bible studies, coming throughout 2022-23!