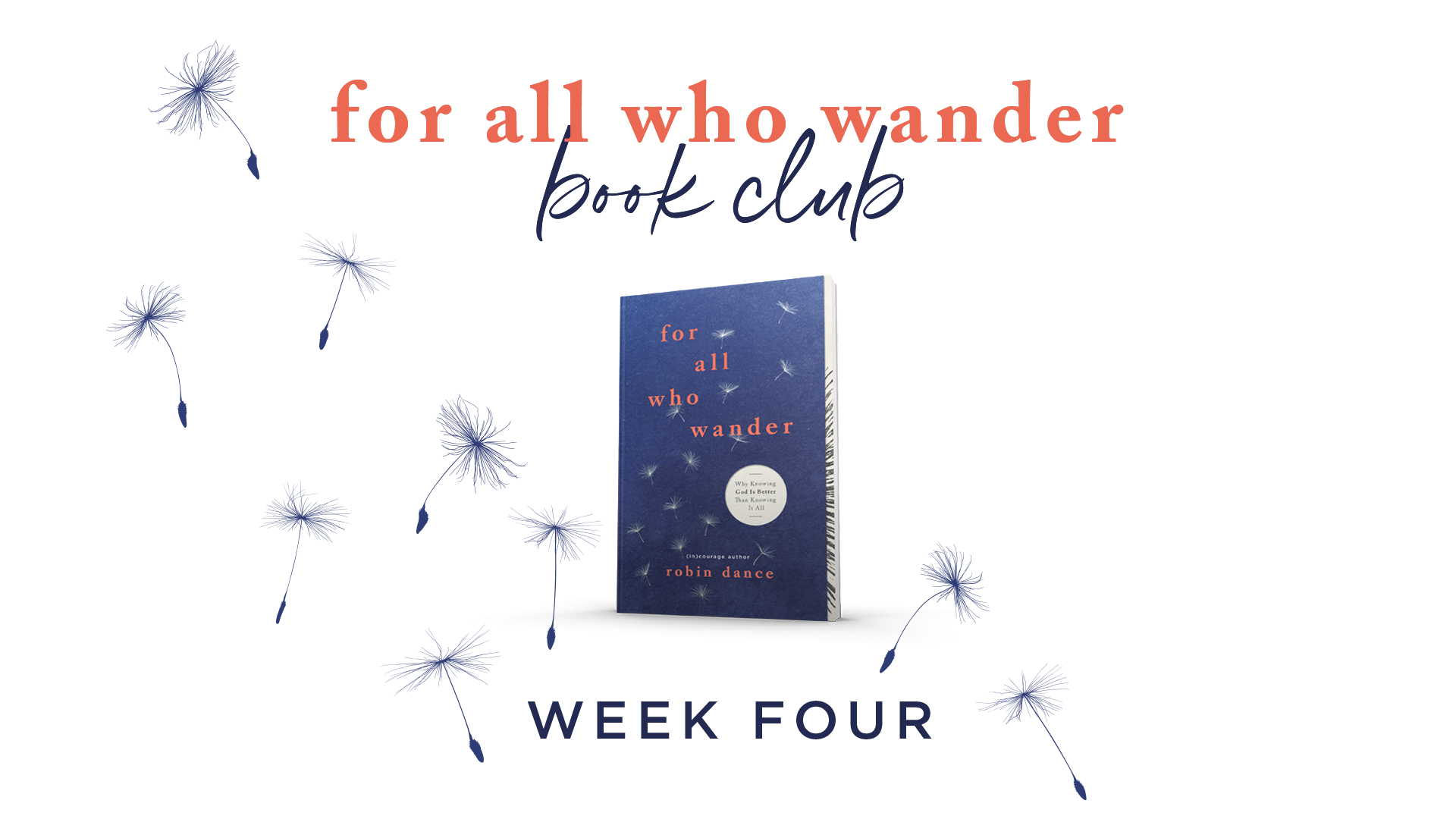 (in)courage Community Manager Becky Keife and (in)courage author Robin Dance are discussing their way through Robin's book, For All Who Wander: Why Knowing God is Better Than Knowing it All, and we hope you will join them! This week their conversation is based on chapters 11-15 from For All Who Wander, and we know this video is sure to encourage and inspire you.
Click below to watch!
And if you haven't already. . .
We'll email you weekly with reading selections, a journey guide challenge, quote of the week, and a video interview featuring Becky and Robin. Together with your copy of For All Who Wander, you'll have everything you need to study at your own pace.