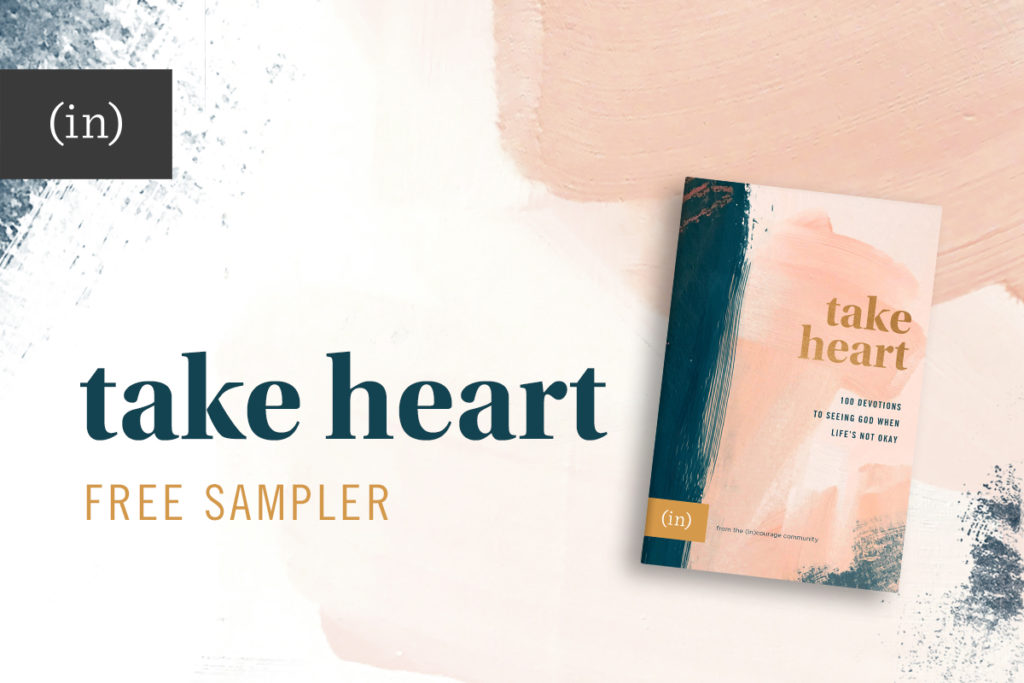 Sign up below for your FREE Sampler from Take Heart: 100 Devotions to Seeing God When Life's Not Okay. We will send you a downloadable preview of the book!
Take Heart is full of reflections of God's heart, sure to help any woman when facing life's challenges. Our prayer is that this collection of stories will become a place your soul can find a kindred, where you know that you have a place to belong, just as you are — a place with many voices, one heart.
Sign up for your FREE sampler!
THANK YOU.
Your first email is on the way.
* PLEASE ENTER A VALID EMAIL ADDRESS
Signing up will get you the free sampler and the monthly (in)courage newsletter. You can opt out at any time.