Seven months after I moved to the Bay Area, I gave birth to my first child. I didn't have any family nearby, and since I was new to the area, I didn't have any close friends nearby either. I had quit my job to stay home with my baby, which I was very thankful to be able to do, but that also meant I was home alone all day, every day with no family and no friends.
I struggled with postpartum depression as isolation and loneliness became my new norm, and since the internet wasn't really a thing yet back then, it wasn't like I could go online to connect with other moms.
But God met me in a powerful way and gave me the sweetest, most unexpected gift.
One morning I was desperate to get out of the house, so I swaddled up my little cherub and drove to the local Christian bookstore. As I pushed the baby stroller and meandered through the aisles, I stopped occasionally to browse the back covers of books. I happened upon a women's devotional Bible. Intrigued, I thumbed through the pages and discovered all these stories written by women. Even though I had a couple of personal study Bibles already, I knew I needed this one, too.
Over the next few days and weeks, I devoured every devotion. I felt like I had found a sisterhood — women who were honest about their own struggles and doubts, yet who described a God who proved faithful time and again.
The weeks turned into months and the months turned into years, and I took that women's devotional Bible with me to every church service and every Bible study I attended. As I carried their stories with me, I felt a little less alone and a lot more hopeful.
Because the same God who had transformed their lives could transform mine, too.
Twenty-three years later, that tiny baby of mine has graduated from college, and well, needless to say, my daily life circumstances are very different now. But a big part of my faith journey was shaped by the faith-filled stories within the pages of that Bible, and I've prayed for years that someday I could give a similar gift to other women. And that day is today.
Two years ago I was asked to take the lead on a brand new devotional Bible for women, and I finally get to share it with you.
We are so excited to announce the new CSB (in)courage Devotional Bible for women!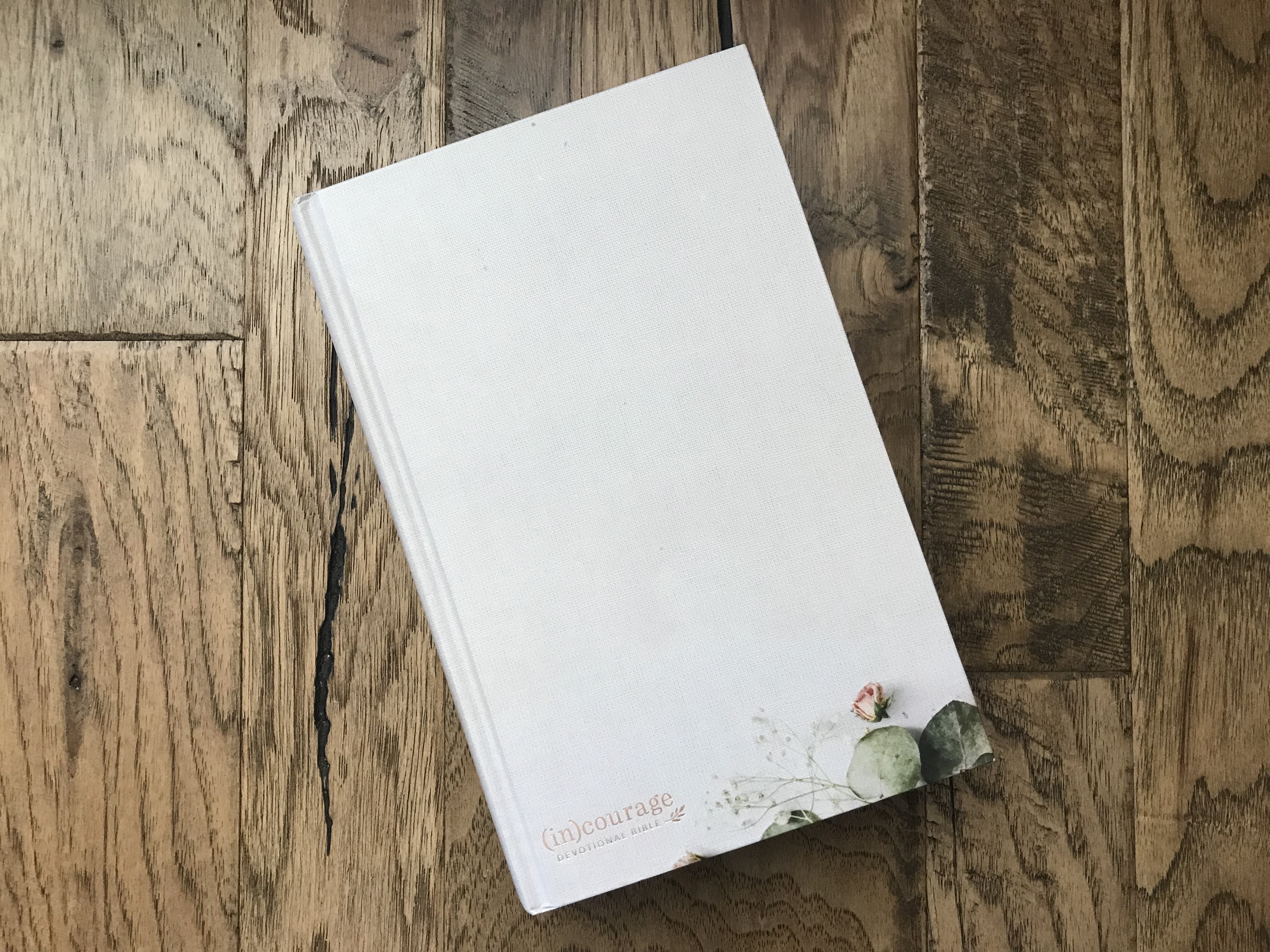 There is so much blessing and goodness tucked within the pages of this Bible:
There are 312 devotions written by 122 writers with stories from women in all seasons of life.
The devotions are organized into 10 themes, and each theme has a distinct color and design in the Bible.
Each theme also has its own reading plan to guide you through a beautiful experience of Scripture.
There are 50 Women of Courage featured with biographical profiles throughout the biblical text.
Each of the 66 introductions (one for each book of the Bible) are original to draw you into the overarching biblical narrative.
There are many more custom features — each one like a sweet surprise waiting for you!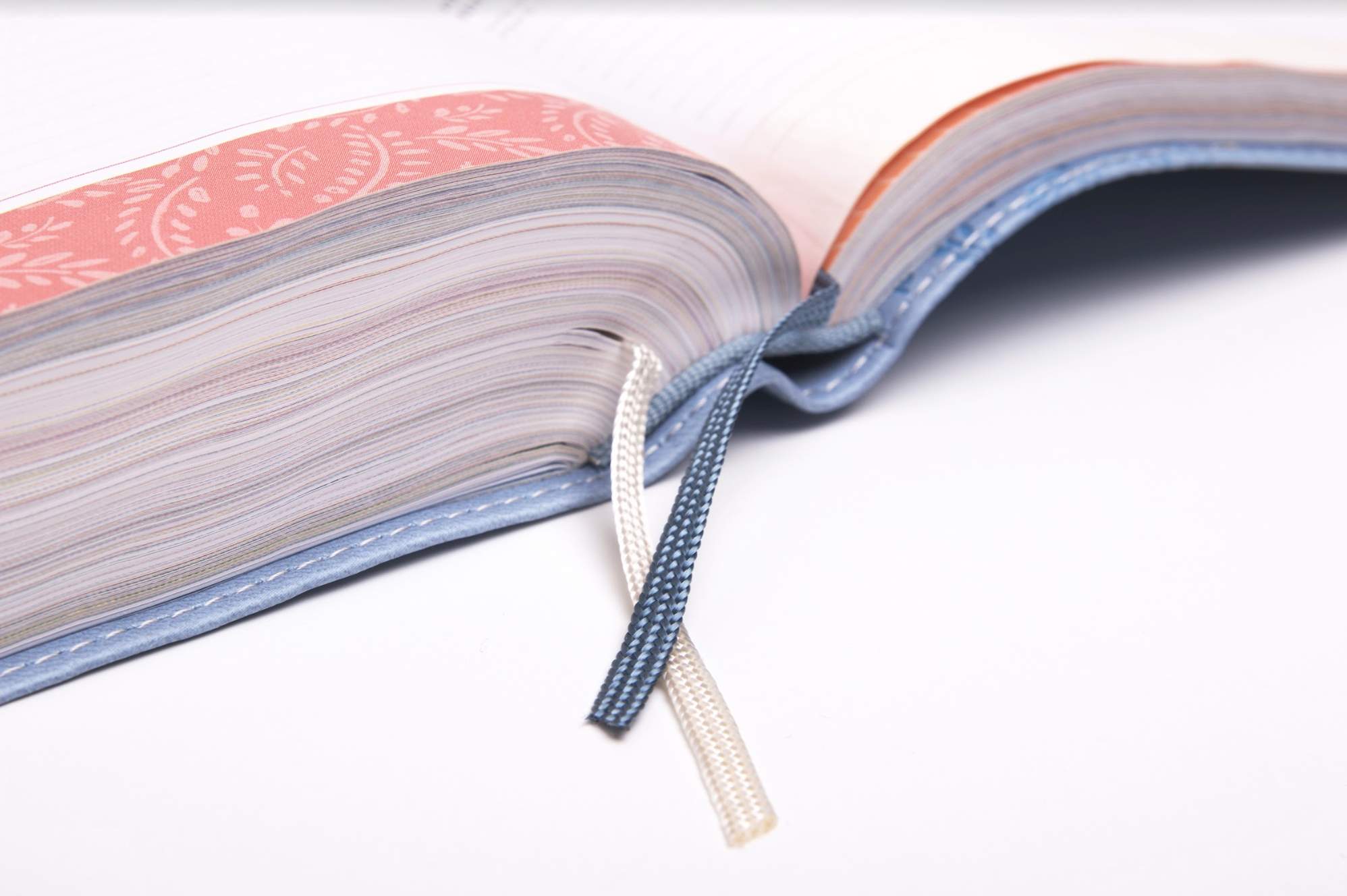 The CSB (in)courage Devotional Bible will be available in four different covers at a variety of prices. This beautiful new Bible for women will be released on October 1, 2018! But you don't have to wait that long — sign up for a FREE 54-page sampler from the (in)courage Bible! The sampler includes two full books of the Bible (Esther and Romans), several devotions, reading plans, and more.
It's probably our biggest news ever, and we are SO excited to finally share it with you! We're a little bit giddy, clappy, jumping-up-and-down thrilled.
Leave a Comment