For to us a child is born, to us a son is given, and the government will be on his shoulders. And he will be called Wonderful Counselor, Mighty God, Everlasting Father, Prince of Peace.
~Isaiah 9:6, NIV
Looking to make space for slow and easy on a Sunday morning? Slip on over to this sweet community and settle in with a photo and just a few, quiet words of blessing. It would be a joy to have you join us. To clear some space for grace and peace, and to begin Sundays together. Click the button below to join the community, to rest in the hush, and to link up a quiet blessing of your own…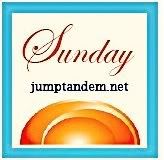 Sweet and beautiful blessings to you as we quietly anticipate the miracle of God made flesh.
Leave a Comment