It's a New Year.
And there's a loud, unspoken pressure to create a whole New You.
Can you hear it? It comes from the media, maybe a mother's wishes, or it might be from a mantra within:
It cries for a prettier, smarter, thinner, taller, better you.
I'm not against resolving to change things that need to be changed. Lean into Jesus and He will reveal what truly needs to be different in the New Year.
But the ever-present nagging demand that you change your physical appearance, keep a tidier house, have more obedient children, compare yourself to the other women in your life– is not from God.
You were God's idea.
He created you just the way you are. He knows you inside and out. From the foundations of the earth, He knew you and He loved you. Just as you are.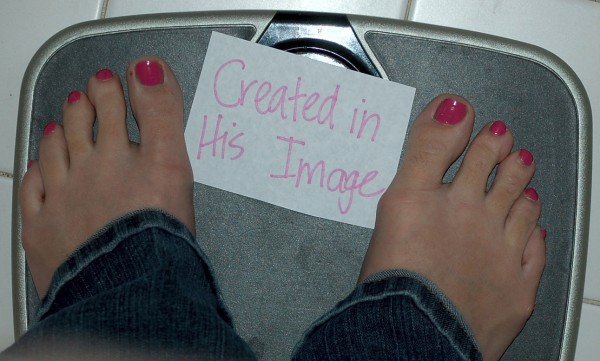 Imperfect. But created in His image.
He knew we would struggle, but it's in our weakness, we are made perfect. It's in our inadequacy and low self-esteem, that He is made glorious.
I urge you in this New Year to embrace the Old You-the one that God knitted together in your mother's womb.
He doesn't produce accidents. You are not a mistake.
You are His idea.
Are you struggling today? Caught up in comparing your house, your body, your life to others?
How can we pray for you?
Leave a Comment