I was pregnant with our third and fourth children at the time. I can still remember what I was wearing (a formfitting v-neck, teal, and my favorite maternity jeans – thank God I wasn't wearing sweats); it was early spring and late at night, past our toddlers' bedtime. My husband was buckling our babies into their car seats when my phone rang loudly. I glanced, briefly, at the unfamiliar number before deciding not to answer. Chills engulfed my body and, having always been just a little bit psychic, I knew…not what…but that it would be torture to answer that call. Clearly, I'd suspected lies for quite some time.
The beep alerting me to a message sent waves of nauseous flutters through my heart; and I think, for a brief second, I considered simply letting it alone. Papa Bear knew in an instant and pleaded with me to give him the phone. "No," I said as I held the phone to my ear with trembling hands. I held my breath and listened to the haughty confession of a sultry stranger, and my world cracked and crumbled like a coat of fresh paint disguising weathered wood like a lie.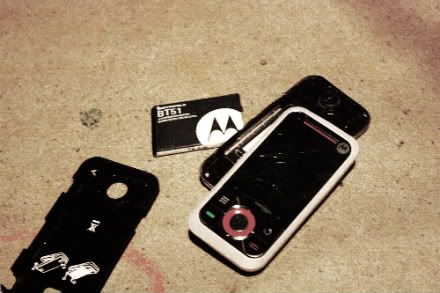 I remember telling my husband to take me home; I asked only a few solemn questions on our ten minute drive. Somewhere from the depths of my soul, maybe simply out of love for my children, I mustered a fair amount of rational thought in those first few moments of my new reality. All I heard from my Savior was, "Hush, baby, shhhh….just hush." But once we arrived home, after quickly tucking our wee ones into their cribs and turning on a loud fan to block the impending screaming, there was no longer any room for God.
Ecclesiastes 5:2-3 Do not be quick with your mouth, do not be hasty in your heart to utter anything before God. God is in heaven and you are on earth, so let your words be few. As a dream comes when there are many cares, so the speech of a fool when there are many words.
My heroes all have one thing in common. When tragedy strikes, wisdom, instinct and valor demand that they fall straight to the ground in worship.
For me, the fall was slow and painful.
Maybe it's because I had every right to scream…every right to wail, lecture, threaten, belittle, accuse. Even in those first few moments, though, God desired to protect me from a pattern of anger and bitterness. He desired to use my mouth to save my husband, to piece together what should have been an irrevocably torn two….to restore a family….to preserve a testimony. And in the days and weeks that followed, He gently guided me there.
Ephesians 6:19 Pray also for me, that whenever I open my mouth, words may be given me so that I will fearlessly make known the mystery of the gospel.
As human beings, but especially as women, we cannot stand to see someone wounded that should be whole.  And it's nearly impossible to walk past an injury without a least commenting on it…especially when the injury is our own. We can talk a problem to death, can't we? While our femininity has no bearing on our need for silence, wisdom often demands it.
If I've learned anything in my four and a half year journey since that night of precipice standing and the weeks of decision making that followed (and in truth, I have learned a lot), it's that if one desires to be used by the Holy Spirit….if one desires to speak those few and powerful words that change lives….the first thing she must do is to sit still and listen.
To hush, baby, shhhh…just hush.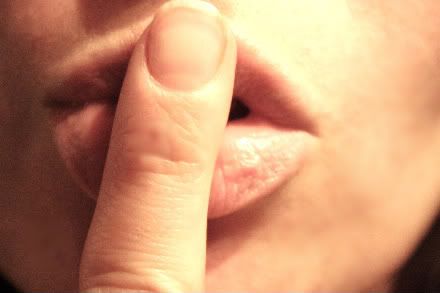 By Sarah Valente, Kingdom Twindom + 1
Leave a Comment