When I carry our first babe home from the hospital, I carry him home alone.
My husband can't get off work.
He works for my Dad.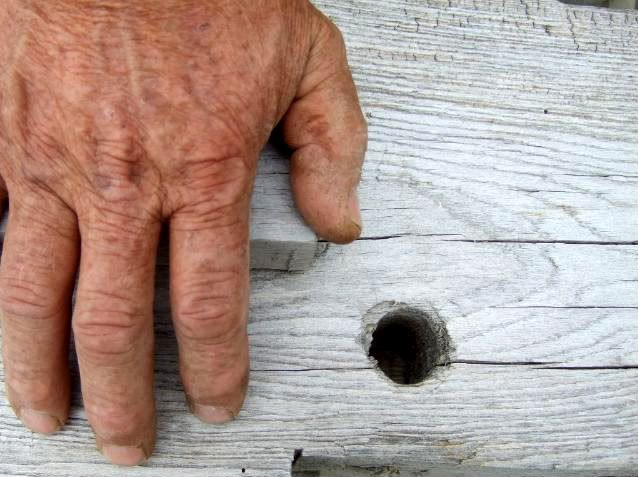 I cry.
And I remember a little girl waiting four hours for the father to pick her up after school and the wild fear that rounded her eyes, white moons in the thickening dusk.
And I remember it too, the way her hair flew when the father flung her and the slamming and a door nailed shut on a Christmas afternoon.
And when the father was asked to give her hand away in marriage, how he'd asked the courter doubtful, "Why would you want to do that?"
And I rock the baby and I'm the one weeping and it only takes me another decade or two to soothe the years with the truth: Nurse resentment and you are are never released and forgive your parents for the past or the past forever holds you, a permanent child.
I've got to figure out how to do this, how to honor the parent, because didn't God promise that without that nothing else can go well?
It's only forgiveness that gives a future. 
Our first baby grows into a man. His mother fails him. On a colossal and daily scale. I cry at the kitchen sink.
My father grows crows feet at the eyes, strands of pure white at the temples. He calls me on Sundays.
I ask him about my kid brother. "So John's maybe thinking about asking out that woman that lives in that farmhouse the other side of the river?"   Silence seeps in, a sludge. I stare out the window.
Two black ravens sit atop the lilac bush. I wait. Dad speaks.
"You think your brother's really marriage material?" I'm weighted right through. I can hardly lift words.
"Dad." I name him. He is mine, the one that God purposed to give, and to me, and that makes him a gift. Can I accept him as a gift and the child parents the parent and doesn't a child often lead?
I think of it, how experts suggest imagining a parent as an infant, a child of God, envision holding them close, before their own wounding and battering. They suggest that this heals old sores. My mind tries.
"Dad —" I say it slow, soft. "Please. I wonder if one of the reasons John isn't married is because you told him over and over again just that —- that he wasn't marriage material? Please — let's not." One of the ravens fly east.
"I said that to him? I'd never say that to him. Ever." I can hear his pain.I swallow mine hard.
"Dad? You told each of us we weren't marriage material — countless times." I lean on the windowsill, slide down, sit on its hard edge. The window pane's cool on my back. I can feel the clouds. He's not speaking to me?
"Dad? I forgive you…." This is the one thing I can do, the one thing I've got the power to decide, and I do, because it's always in the forgiving that wrongs begin to right.
The Father forgave the prodigal before he confessed (Luke 15:20) and God provided my forgiveness before I asked, and isn't this the Kingdom I'm orienting to, the compassion before the confession?
I am a daughter failed and I am a parent failing and I know it in ways now I never knew: if I rip apart the bridge of forgiveness for my own parents with my own hands, I destroy the only way my own children can come to me. 
This is the work that every person born of a woman, fathered of a man, must do to become an adult: embrace the reality of the first person who held us. Isn't this always a child's hardest and continual work? 
"I really said none of you kids were marriage material?" Dad's voice is shrill. "What kind of monster says things like that?" 
Monster. Is he saying that about himself? Or that's what he thinks I think of him? I can feel it in my chest, his begging cry behind the bravado. And my own tears for a little girl and her daddy. How do I heal him? Heal me? Parenting cracks not only a child's sense of self — it cracks the parent's sense of self. Oh Dad. I close my eyes.
I don't see a monster.
I see the sad child behind all the years. I hear his cry. And it's the unmet expectations in life that undo us. That's what's hurting in Dad's aching pitch. What's hurting in me. Expecting the world of ourselves and much of the world —and us all crashing and burning and hurting. What if we laid down the expectations — of our parents and of ourselves and of perfection — so we could hold each other?
 Just let it all go. Let it all go. 
"I love you, Dad."
"Yeah?" His voice chokes. And then it comes hard and fast and it's gone and I can let go of the rest but this I won't forget. "Love you too."
And maybe in the end a child and parent just return to that, what they had in the the beginning: 
The love that conceived.
So no one goes home alone.
:::
Three Ways to Forgive our Parents
1. Be a Screen Door
Like the wind blows through a screen door, let blustry comments, stormy blasts just blow right past. Incidents can only hit hard if you have your front door closed. But having a screen door policy allows all the pain to blow by….
2. Only Believe the Best
When you believe that everyone is always just doing their best, that we never war against flesh and blood but against the principalities, that in light of their own limitations, they truly are doing their best… this changes everything. Love bears all things, hopes all things, believes all things and whatever is good and pure and lovely, think on these things.
3. Tell the Thankful Truth
The truth is, there is always something, a lot, to give thanks for and that is the truth about every single parent. Consider offering a father, a mother, the gift of a jar full of slips of paper with your gratitude and thankful memories jotted down. This kind of grateful truth-telling heals the old wounds.
Related posts: 
 It's All Perspective: Shift the Frame to Really See
How to Make Your Own Telling the Thankful Truth Jar
Q4U: 
How have you worked on forgiveness in your life? How can we pray for you on your journey?
Photos and Text: Ann Voskamp@Holy Experience
Leave a Comment